2023
Seeds of change: Intersectional Green Feminism and Youth Activism in Georgia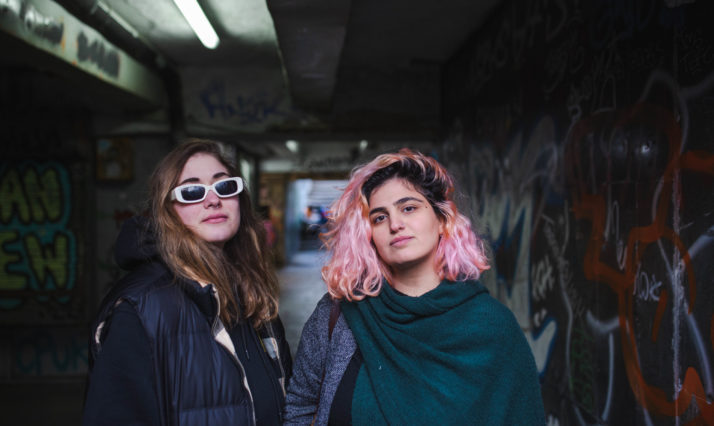 This initiative was supported by The New Democracy Fund through the New Cooperation Mechanism.
About the project
The purpose of the project is to create an enabling and safe environment for young people to organise change in Georgia. This is done by bringing together green and feminist organizations to host youth spaces for activism in an international collaboration that links them to Action Aid's Global Platforms network for youth-led activism and brings in best practices from Danish and global civil society. Particularly, the collaboration will focus on youth engagement in the 2024 elections, and on the youth's environmental and feminist agendas. The project also acts as a starting point for collaborations between Georgian and Danish youth and allows young people around the world to learn from Georgian youth, activists, and organisations through the Global Platforms network.
About the organisations
ActionAid Denmark is a movement that fights for a more just and sustainable world. A world without discrimination, climate crises and poverty. They do this in Denmark – and in more than 45 countries around the world.
CENN is a non-governmental organisation dedicated to safeguarding our environment, nurturing sustainable development across the South Caucasus.
GrlzWave is a feminist multimedia platform from Tbilisi, Georgia. They fight against stereotypes, dogmas and inequality, by giving young people access to education and factual information, and by creating safe spaces, where everyone can speak freely, share stories, experiences, and listen to each other. The goal is to motivate young people, and especially girls, to be comfortable in their own bodies, to talk about the problems they are facing and to be who they want to be, regardless of what society expects from them.
Project details
Country
Georgia
Thematic areas
Youth
Funding
New Cooperation Mechanism
Time frame

September 2023 – September 2024

 
Pictures from the initiative