2022
A modernized youth infrastructure in Guria, Georgia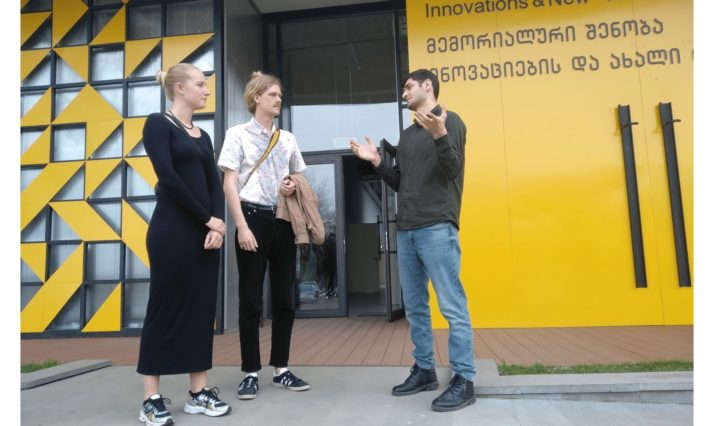 This initiative was supported by The New Democracy Fund through the New Cooperation Fund.
About the project
This project addresses underinvested youth infrastructure in the city of Guria, which is one of the most disadvantaged regions of Georgia. It looks specifically at the youth infrastructure accessibility and availability in the context of the Covid pandemic, aiming at providing equal chances for, primarily but not only, young persons with disabilities (PwD) and fewer opportunities. The project's key activities are a supervisory program mapping local resources and needs in the region, a mentorship program aimed at supporting local partners in the development of youth projects, and a grant scheme for youth infrastructure implementation.
About the organisations
Silba – Initiative for Dialogue and Democracy is a volunteer-based youth organization (est. 1994) working to promote democracy and dialogue internationally. In Denmark, the aim is to inform its members and Danish society about the history, culture, political situation and development of democracy. Silba's main international activities are election observation missions (EOMs) and long-term development projects.
Solidarity Fund Poland is one of the key actors in the Polish development cooperation sector. The fund's activities are dedicated to development cooperation and focus on supporting democratic transformations, building civil society, developing good governance principles and local democracy, as well as sharing experiences on economic and systemic transitions.
Project details
| | |
| --- | --- |
| Country | Georgia |
| Thematic areas | Youth |
| Funding | New Cooperation Fund |
| Time frame | January – December 2022 |
| | |
Pictures from the project