2022
Bringing communities together in the shared experience of photography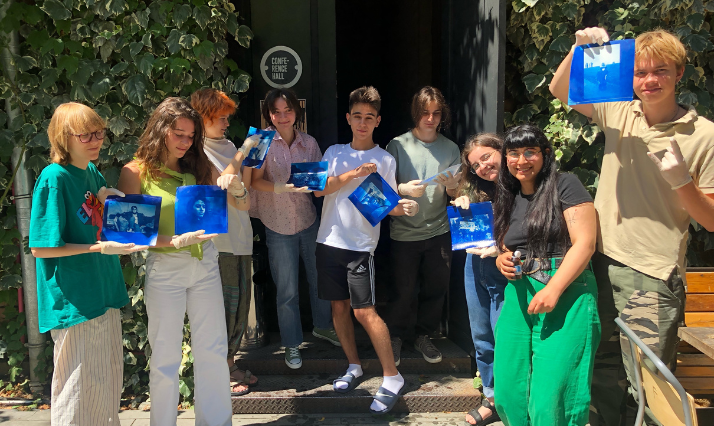 This initiative was supported by The New Democracy Fund through the New Cooperation Fund.
About the project
This project connects young photography enthusiasts and mid-career documentary photographers from Georgia, Armenia, and Azerbaijan with their Danish peers in order to document the social, economic, gender and human rights issues in their local communities. The main activities of the project include study trips, skill building in visual storytelling, editing techniques, research, cross-border production, exhibitions, and online publishing of the photo projects.
The project's goal is to create a space for discussion and basis for social change for communities affected by social, economic, gender and human rights issues. In the near term it will amplify the voices and perspectives of young people and mid-career photographers from Georgia, Armenia, Azerbaijan and Denmark, promoting cross-border and multigenerational collaboration and an understanding of everyday life beyond the borders of one's own country. It will use photography and storytelling as a way to connect generations and communities in exploring the issues that affect them, and seed interest in documentary photography among its youth participants, who see photography as a tool for reflection and social change. And it will use online engagement and real-life events to bring communities together in the shared experience of photography.
About the organisations
The Kulbroen Institution has taken root since late 2014 in Aarhus. The very first step was bringing forth a proposal for a green pathway atop the bridge. Two main structures, both constructed in sustainable wood, currently make up the venue and cultural institution – Kulbro Lab and Kulbro View. The Kulbroen is available for cultural creators to showcase their artwork and tell their important stories. It is a public space owned by the City of Aarhus, operated by the association Kulbroens Venner.
Chai Khana is an award-winning independent media outlet from the South Caucasus led by women, free of political influence, providing unbiased information across conflict lines in Armenia, Georgia, and Azerbaijan. Chai Khana is also a media hub for a changing region, providing mentorship and training for young journalists, photographers, and filmmakers as they build their careers.
Project details
| | |
| --- | --- |
| Country | Armenia, Azerbaijan, Georgia |
| Thematic areas | Youth, Media |
| Funding | New Cooperation Fund |
| Time frame | May-December 2022 |
| | |
Read more about the project here.
Photo credit: Liza Gegelia, Nino-Ana Samkharadze, and Davit Kavkasyan.