Democracy Memos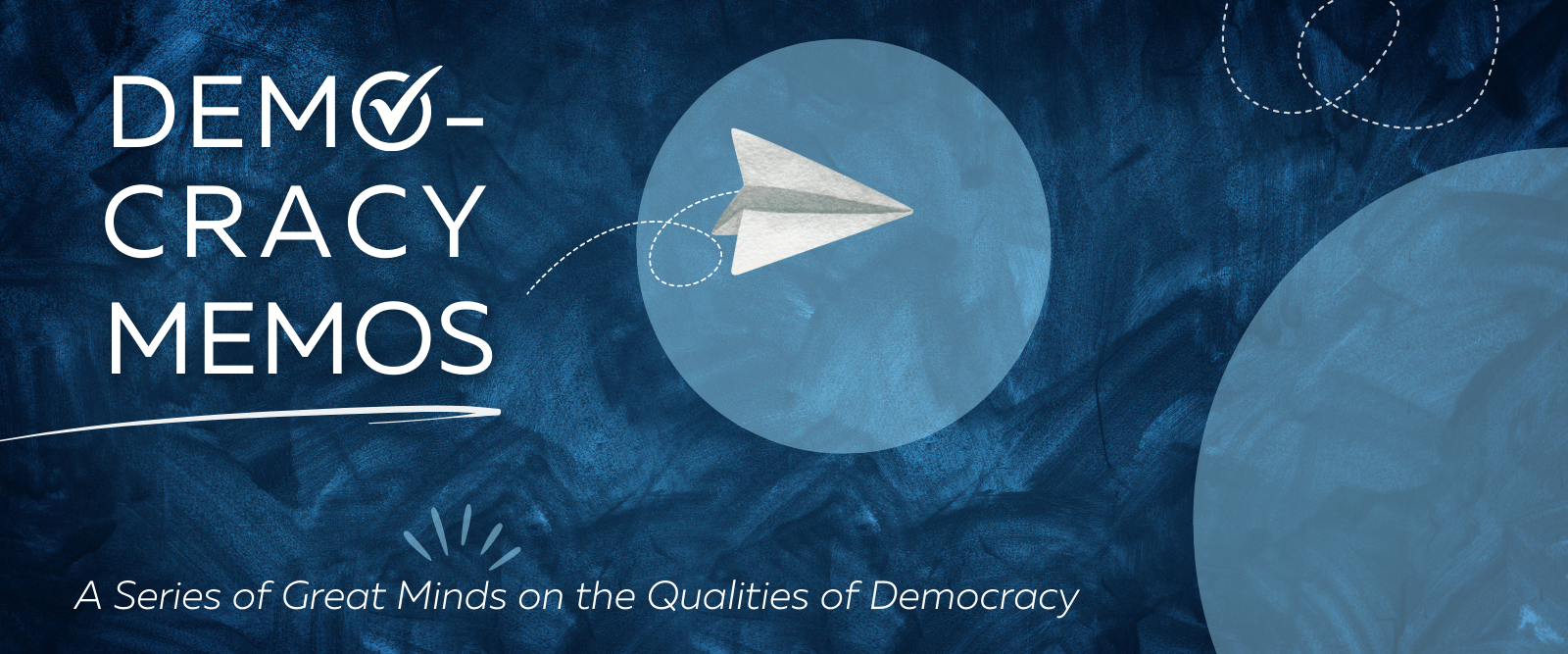 "What characteristic of democracies deserve greater awareness or appreciation?"
In our series DEMOCRACY MEMOS, where we engage with great minds from various fields – experts, artists, activists, and more – to explore this question.
According to the V-Dem Institute, over the past decade, the level of democracy enjoyed by the average global citizen has deteriorated to levels last seen in 1986, marking a setback of more than 35 years. The world now has more closed autocracies than liberal democracies – for the first time in more than two decades.
While the qualities of democracies can easily be forgotten or taken for granted by people living in well-functioning democratic societies, they can be painstakingly clear for others.
Explore our DEMOCRACY MEMOS below: