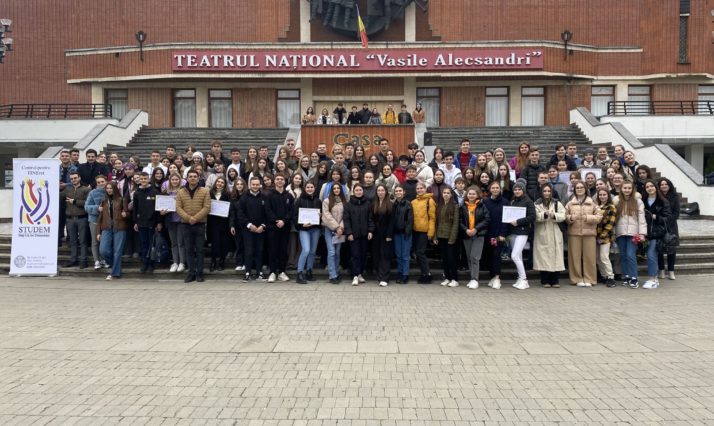 This initiative was supported by The New Democracy Fund through the New Cooperation Fund.
About the project
The project supports the development of the organisation STUDEM – Step Up for Democracy which is a mutual youth initiative by Silba and CREEDD. STUDEM is a youth centre for the young people of Balti, Moldova with youth-led activities, aimed at increasing the youth of Moldova's interest in and access to participatory democracy.
About the organisations
Silba – Initiative for Dialogue and Democracy is a volunteer-based youth organization (est. 1994) working to promote democracy and dialogue internationally. In Denmark, the aim is to inform its members and Danish society about the history, culture, political situation and development of democracy. Silba's main international activities are election observation missions  (EOMs)  and  long-term development  projects.
CREEDD is a Moldovan based organisation that support the development of the national network of Youth Councils and Youth Centers in the region. The vision of CREEDD is to make a revolution in education, based on international experience for creating a sustainable development of European Values, including democracy, equality and progress. Through activities, CREEDD aims to focus the attention of young people towards some of the social issues in the region, including the environment, through instruction (training, seminars, forums) and awareness raising activities.
Project details
| | |
| --- | --- |
| Country | Moldova |
| Thematic areas | Youth, Media, Gender |
| Funding | New Cooperation Fund |
| Time frame | January – December 2022 |
| | |
Pictures from the project