23 · 08 · 2022
Creating social change through photography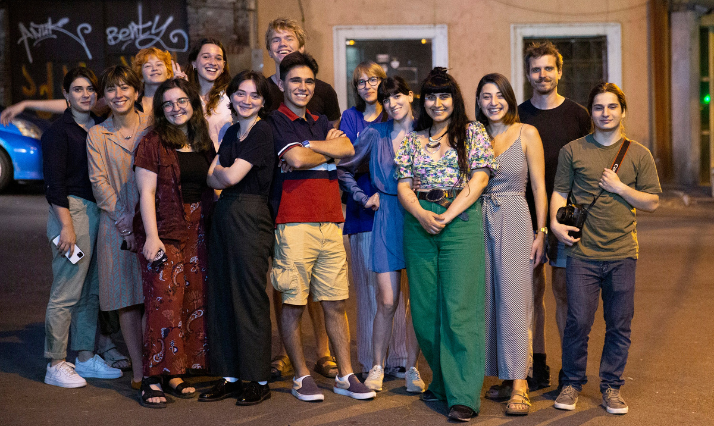 Davit Kavkasyan is 17 years old and comes from Yerevan, Armenia. He is one of eight students from Armenia, Azerbaijan, Denmark, and Georgia, that is a part of a photography education program hosted by Chai Khana and Kulbroen.
In The New Democracy Fund, we are happy to support this project to ensure cross-border partnerships and promote documentary photography as a medium to discuss and highlight social issues.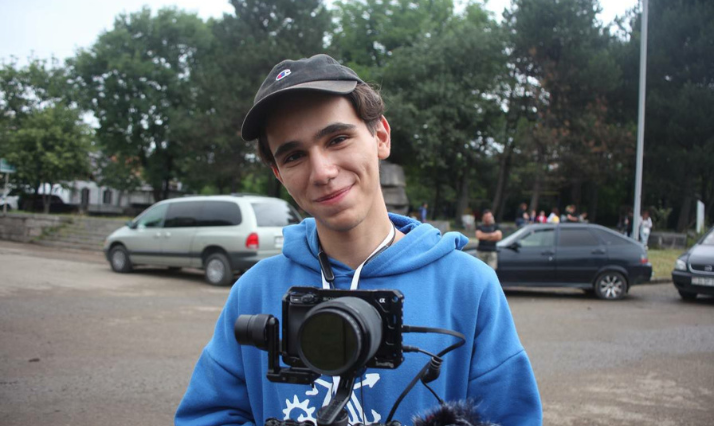 At the end of July, Davit went with the other students to Tbilisi, Georgia, for a week-long study trip. Here they attended workshops on, amongst other things, visual storytelling, ethics in photography, and editing techniques.
"The main reason why I applied to this program is first of all because I wanted to challenge myself. And the second reason is the obvious one, that I want to grow as a photographer. Not only do I want to grow personally, but I also want to bring the knowledge I get here to my community. In Armenia, this field is not  well developed, and we don't have any special schools."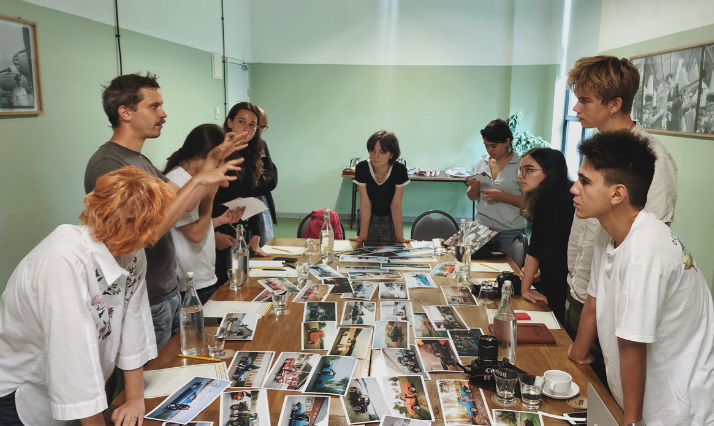 The student group consists of young people between 16-18 years old of different nationalities and the students had the chance to connect with other young photographers and professionals, as well as explore the perspectives, interests, and everyday life beyond the borders of their own country. Thereby the shared experience of photography brings communities together.
"Since the first day, it has been a unique experience. I have got the chance to speak with people from Denmark and Azerbaijan which I have never tried before. This program gave me an opportunity to talk to others and understand that we are very similar humans: we have similar interests, we listen to similar music, and we even have similar words in our languages.", Davit tells. "This program allows you to grow: we are abroad, and we have to take care of ourselves. Different nationalities are present here; also countries that my country is not in the best relationships with, but here we are all friends that share a common interest in photography.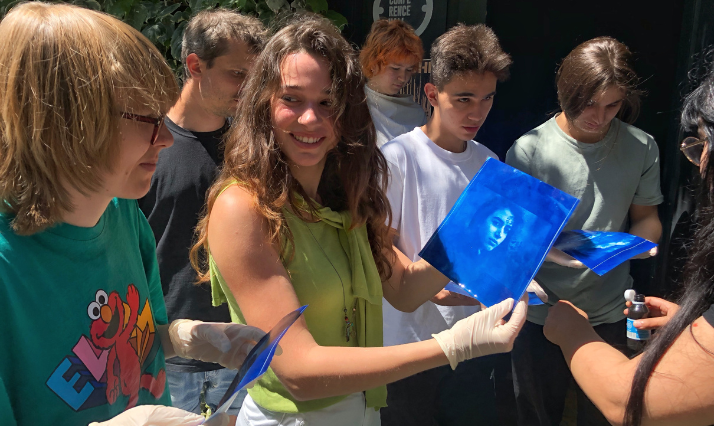 The project aims to plant an interest in documentary photography in young people and to give voice to the challenges that their communities face within the themes of social, economic, gender and human rights issues. Therefore, each student must select a project that they will be working on throughout the six-month project period.
Davit's project is about the city of Vanadzor in Armenia, and the poverty and social inequality that exists there.
"Armenia has a lot of untold stories. In the city of Vanadzor in Armenia, there are a lot of families that live on the poverty line. One of the main reasons for this is that they lack support and are unable to tell their stories themselves. I think that photography is a productive way to tell their story because it will provide a visual representation of what is happening there. I have seen it with my own eyes – it is just terrible. It is terrifying and unfair, and I think those people deserve more. I want to use my photographs to help create awareness about their situation and to help them in the way I can, and hopefully help their life situation. And this is only one story, imagine how many stories we have in Armenia and if there were more participants in similar mentorship programs these stories would be told."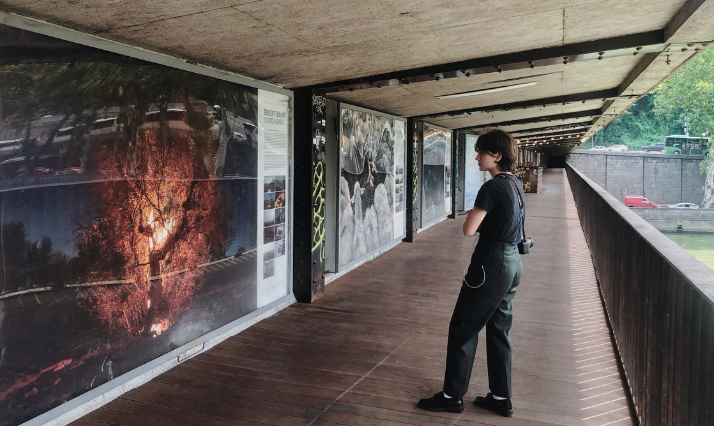 Besides his project, Davit also hopes that more young people from his community will get the chance to experience and learn the things he is learning through this program in the future.
"I think our generation has the power and means to bring change to our region and the whole world and we are the only ones responsible for that. In this program, I am getting educated. An education that unfortunately not everybody from my country can afford, but I will do my best to bring this to my region. We have a lot of talented people in Armenia, and I think it is unfair that these people just don't have the ability to grow. Therefore, I hope that I will be able to create something like this program in my local community in the future.", Davit tells.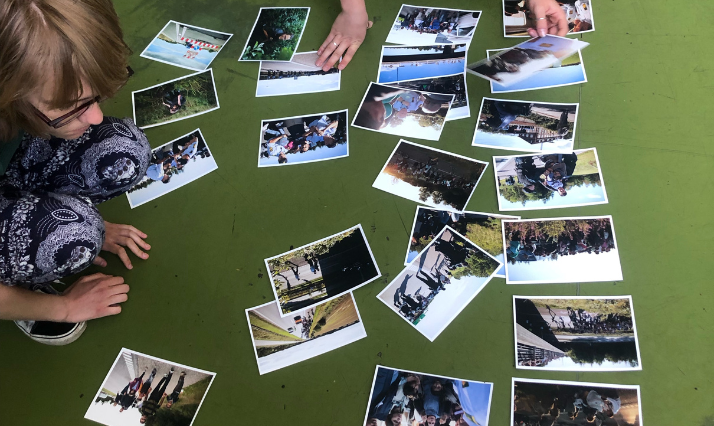 Later this year the group will unite again in Aarhus, Denmark to finish their projects. Also, they will host an exhibition, which will also be available online.
"I think we have had an exciting start. Meeting different people and cultures gave me a personal motivation to move forward and grow as a photographer. I am very excited about the exhibition since it will be my first exhibition and I hope not the last. Imagine having your first exhibition at 17! I think it will be a very important moment in my life and career."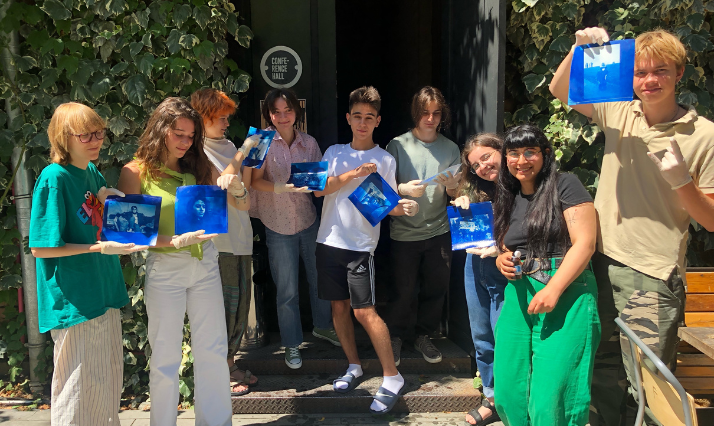 In the New Democracy Fund, we believe that these stories are needed to make a change. Therefore, we are looking forward to seeing the results of this project. A huge thanks to Davit Kavkasyan, and to our colleagues at Chai Khana, Kulbroen and International Media Support.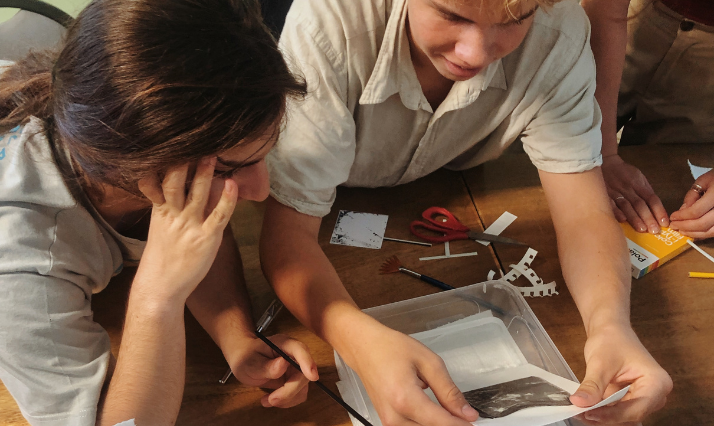 Pictures by: Liza Gegelia, Nino-Ana Samkharadze, and Davit Kavkasyan.