2022
Democracy Hubs Ukraine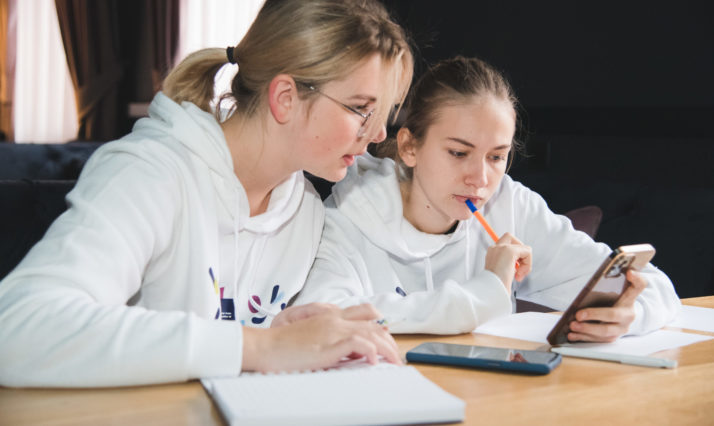 This initiative was supported by The New Democracy Fund through the New Cooperation Fund.
About the project
The main purpose of the project is to contribute to providing Ukrainian youth with a platform for peaceful and active participation in the democratic development of the country. The Hubs will serve as dynamic focus platform, where youth can meet and engage in public affairs by learning and debating current youth-related issues in stimulating spaces for democratic education among youth, and inspire the present and future youth leaders of the country to be an active part of solving current societal challenges.
In short, the Hubs aim at increasing youth interests in society, politics, democracy, independent media, human rights, environment, and to enhance youth leadership and active citizenship. The core project activities for the youth include training courses, dialogue cafés, seminars, workshops, online courses, regional debate camps, a national debate camp, and a panel debate trip to Denmark.
About the organisation
Crossing Borders is a non-profit, civil society organization that educates and empowers young people to become active global citizens. Across cultures and professions, they provide platforms for young people to share ideas and form global associations, networks, and communities worldwide. In a learning environment where all participants are encouraged to grow and learn from one another, Crossing Borders wish to enable youth to share their best ideas, best products, and best practices.
Klitschko Foundation implements projects in the sphere of sport, education, and active citizenship. Their projects benefit children and young people, and all those who have an impact on them – parents, teachers, representatives of NGOs, who also create suitable conditions for youth development.
Project details
| | |
| --- | --- |
| Country | Ukraine |
| Thematic areas | Youth, Media, Culture, Climate, Gender |
| Funding | New Cooperation Fund |
| Time frame | January – December 2022 |
| | |
Photo credits Klitschko Foundation
Pictures from the project