2022
Preserving theatre of contemporary dialogue in Poltava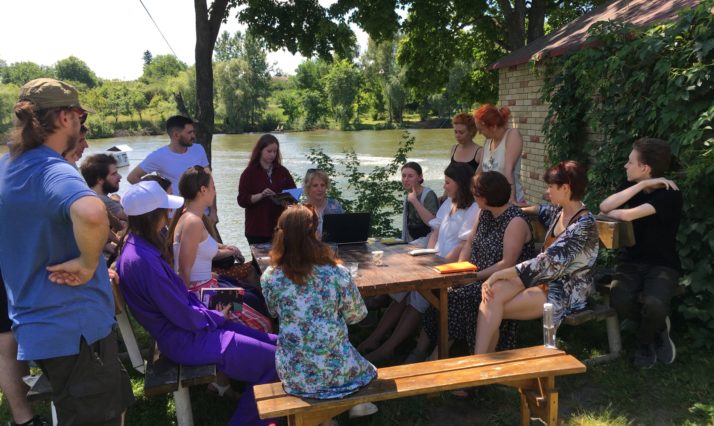 This initiative was supported by The New Democracy Fund through the Rapid Response Fund.
About the initiative
This initiative aims to support the organisation Poltava Branch by funding salaries, paying for psychological therapy, and covering administrative costs to enable the organisation to continue its work during the war.
Part of the organisation Poltava Branch is a young theatre group "Theatre of contemporary dialogue", which has existed since 2015 and has created several socially important documentary plays highlighting various social challenges such as corruption, bullying and climate change. This initiative supports the collection of personal stories about the events in Ukraine and Poltava in particular. The stories will be the basis for a future documentary play, which will be a cultural testimony to historical events, and will be collected in person by members of the organization by recording conversations, creating unique video content, and translating it into other languages for distribution abroad to raise awareness of how the war affects ordinary people in Ukraine.
About the organisation
Poltava Branch of Public service of Ukraine NGO. Poltava Branch's primary goals are to protect citizens' rights and freedoms, meeting public interests through non-formal education and cultural activities. Poltava Branch works to spread knowledge and best practices for the development of local communities. Also, they conduct educational activities, and implement programs aimed at developing democracy and enhancing the institutional capacity of civic society institutions.
Partner organisation
Danish Cultural Institute is part of the consortium behind The New Democracy Fund. Danish Cultural Institute is a self-governing institution. Since 1940 DCI have been engaged in creating mutual understanding and people-to-people relations between Denmark and other countries to promote intercultural dialogue, mutual exchanges, democratic participation, and the tackling of societal challenges.
Project details
| | |
| --- | --- |
| Country | Ukraine |
| Thematic areas | Culture |
| Funding | Rapid Response Fund |
| Project start | March 2022 |
Pictures from the initiative