2022
Platform Tu in exile: restart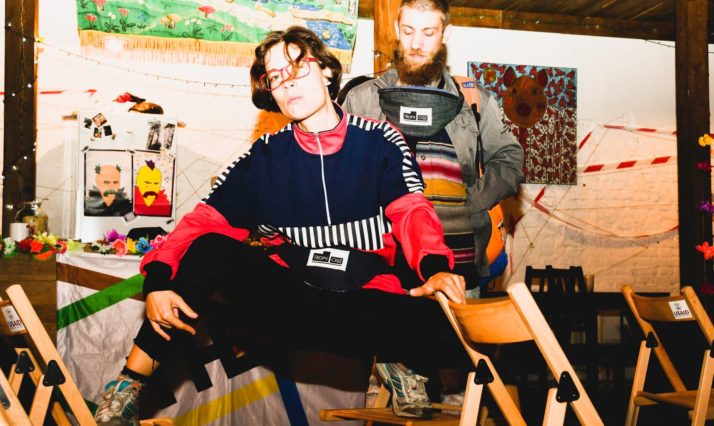 This initiative was supported by The New Democracy Fund through the Rapid Response Fund.
About the initiative
The purpose of the project is to restart the work of Platform Tu, a youth, media, and culture platform from Mariupol. The platform is restarting its efforts in exile and has been forced to leave behind most belongings in sieged Mariupol.
This project will not only maintain the organisation in exile, but support the normal organisational activities as well as activities related to the new reality. These include media and informational support, evacuation coordination, supporting women and teenagers survived in Mariupol, crisis art-therapy for kids of refugee families in Lviv, and video-documentation of stories of people, survived at Mariupol.
About the organisation
Platform Tu is an independent art-space in Eastern Ukraine, where underground culture, innovative ideas, human rights and freedoms are dominant values. The art-space was opened in 2016 by Azov Development" NGO, from Mariupol.
Artistic and creative activities have gathered a loyal community around Platform Tu, and it is now a safe space for many vulnerable and discriminated groups, aiming to develop peace and dialogue in the centre of heavy industry and military activity through arts and culture.
The mission of "Azov Development" NGO, from Mariupol, Ukraine is to promote human rights and freedoms through an inclusive culture and modern arts and develop critical thinking and tolerance in Ukrainian society.
Partner organisation
Danish Cultural Institute is part of the consortium behind The New Democracy Fund. Danish Cultural Institute is a self-governing institution. Since 1940 DCI have been engaged in creating mutual understanding and people-to-people relations between Denmark and other countries to promote intercultural dialogue, mutual exchanges, democratic participation, and the tackling of societal challenges.
Project details
| | |
| --- | --- |
| Country | Ukraine |
| Thematic areas | Culture, Media |
| Funding | Rapid Response Fund |
| Project start | April 2022 |