2022
Cultural Rights Manual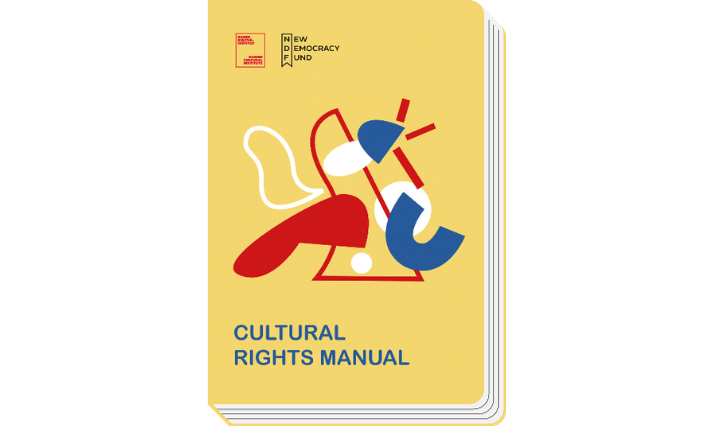 In cooperation with the Danish Cultural Institute, we have recently published the Cultural Rights Manual to intensify the focus on what cultural rights are and how they can be used.
Many cultural professionals, decision-makers, authorities, activists, and citizens in the Eastern Neighbourhood Countries, Denmark, and the wider world, lack basic knowledge of cultural rights.
Cultural rights are part of our universal human rights, and their definition is broad: they include the right to education, the right to participate in cultural life, the right to benefit from scientific progress and its applications, and the rights of authors.
The Cultural Rights Manual touches upon multiple aspects of culture and cultural rights in relation to both human rights, diversity, sustainability, freedom, gender, climate and more.
Read the full  Cultural Rights Manual