2022
Talk at "Būtent!" Democracy Festival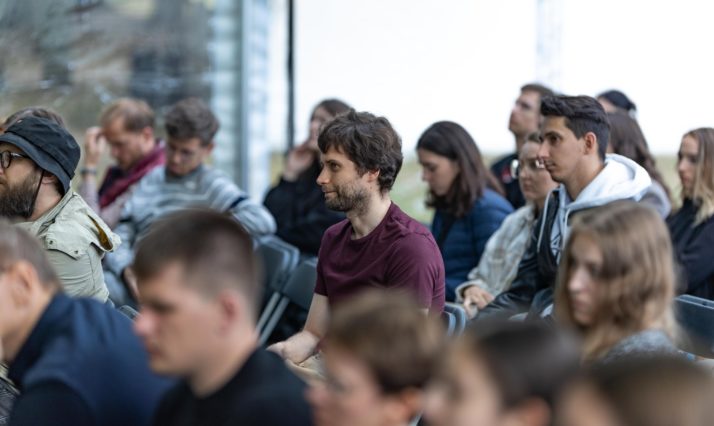 How do we prepare Belarusian civil society to navigate within a digital regime?
This was the main question at our talk at the Diskusijų festivalis "Būtent!" Democracy Festival in Lithuania.
Authoritarian regimes and their business partners make extensive use of technology in order to create a surveillance state and suppress civil societies and opposition both in their own countries and abroad. After the 2020 elections in Belarus, a campaign of repression against journalists, activists and internet users is still ongoing in the country.
To discuss this, New Democracy Fund hosted a talk on civil society's fight against digital regimes and how technology can help Belarusian civil society. We invited Andrew Sushko, Belarusian digital human rights activist and founder of NGO Human Constanta, and Pavel Liber, founder of the project" Golos". The discussion was moderated by Vytis Jurkonis, Head of the Lithuanian branch of Freedom House, lecturer at the Institute of International Relations and Political Sciences of Vilnius University.
Watch the full talk here: