27 · 06 · 2022
News from our regional offices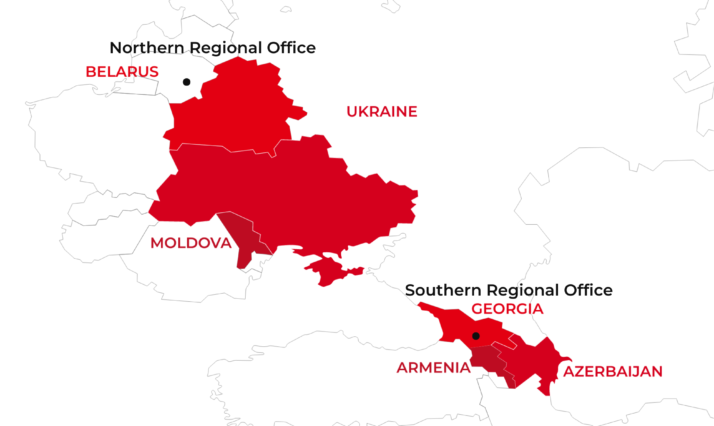 A lot has happened since we opened our Regional Offices in Tbilisi and Vilnius at the end of 2021.
The last months have drastically changed the situation in the Eastern Neighbourhood Countries and the demand for democratic development has only grown bigger. In the New Democracy Fund, we are working on creating partnerships for democratic development. Our regional offices are our direct connection to our partners in the region, who are working in increasingly difficult circumstances.
Here Martynas Snieganas and Mads Østergaard will give you a brief inside into some of their experiences since the opening, but also into what is coming.
Martynas Snieganas is the Director of our Northern Regional Office in Vilnius, Lithuania. From here, he is responsible for the fund's activities in Belarus, Ukraine, and Moldova. This is how Martynas has experienced the last 8 months:
In November 2021, the New Democracy Fund opened a regional office in Vilnius to monitor developments in the Eastern Neighborhood countries and support collaboration between the Danish civil society organizations on one hand, and Belarusian, Ukrainian and Moldovan organizations on the other.

It is a particularly challenging time for democracy in the Eastern Neighborhood. As the war in Ukraine drags on through its fourth month, we witness the democratic world remaining united in backing Kyiv.

Belarusian opposition and much of the civil society has been in exile in Lithuania since authoritarian Belarusian ruler Alyaksandr Lukashenka launched a crackdown following the disputed August 2020 presidential election.

In Moldova, the election of Maia Sandu as the first female president in 2021 has sparked new hope for strengthened democratic development, but the arrival of hundreds of thousands of war refugees, increased economic instability, and a lasting threat by the Transnistrian region has left the country in a state of emergency.

The situation in Belarus, Ukraine and Moldova proves that democratic development continues to be disputed by different worldviews, value assumptions and historic narratives, and that intensified conflict between pro-Russian and pro-Western sentiments can flare up easily. Therefore, it is more important than ever to unite and to stand behind those who are fighting for democracy and human rights.

Since the opening of the office, it has been important for us to achieve our strategic goals of establishing and liaising with civil society networks in the region and to coordinate NDF activities to adapt to the needs of CSOs. NDF office aims to become a platform for dialogue and discussion. We were delighted to receive the Danish Foreign Minister in Vilnius on February 3rd and hold a discussion with civil activists and media representatives about fake news and disinformation.

We are continuing our work to invite everyone to the events this autumn: discussion on the topic "Civil society and technology: friends or foes?" at the largest Lithuanian democracy festival "Butent" in September, and a workshop for Belarusian, Ukrainian, and Moldovan CSOs on cybersecurity.

Moreover, the NDF will expand its presence in Moldova with a strengthened support to Moldovan civil society organizations within the areas of youth, media, culture, labor market, good governance, and gender. Finally, as part of the national agreement on Danish security policy, the Danish Government has agreed to allocate additional funding for strengthening diplomatic efforts in Moldova.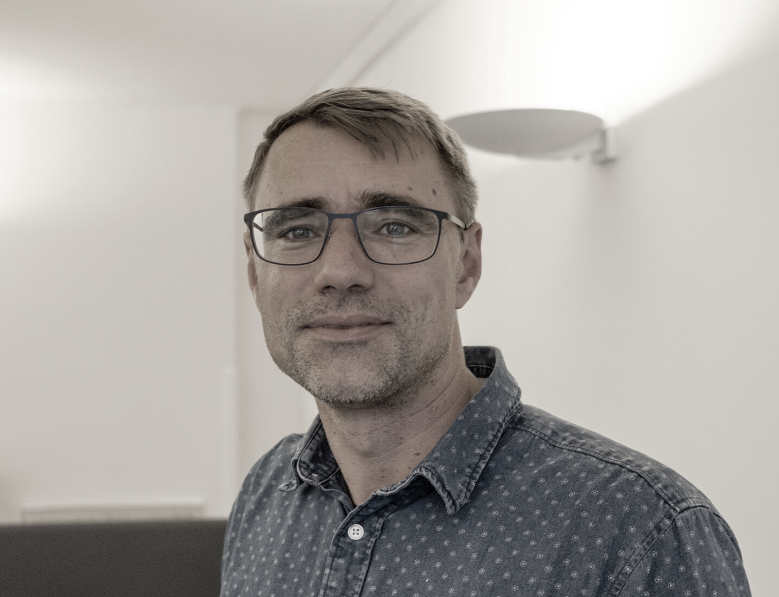 Mads Østergaard is the Director of our Southern Regional Office in Tbilisi, Georgia. From here, he is responsible for the fund's activities in Georgia, Armenia, and Azerbaijan. This is how Mads has experienced the last 8 months:
Greetings from the Southern Office in Tbilisi. It is now 8 months since I moved to Tbilisi to open the New Democracy Fund Southern Office, during which time I have been confirmed in my belief that Armenia, Azerbaijan, and Georgia firmly are part of Europe and share European values. There is significant potential and benefits in linkage and peer-to-peer collaboration across the neighbourhood countries and Denmark towards a democratically organised civil society. A fact I have seen repeatedly when visiting projects supported by our Cooperation Fund and the broader, diverse civil society in the region.

Recent developments in the region only accentuate the need to continue to facilitate dialogue, collaboration, and to nurture democratic activism.

I am also pleased that the New Democracy Fund Southern Office will support the exhibition Fallen Sky in Tbilisi. The exhibition will display works of female refugee artists from Ukraine of different generations living and working in Georgia. Earlier in spring we likewise supported an exchange between Georgian and Armenian female artists Re-lentus: Women at the crossroads of Art and Advocacy in Tbilisi and Yerevan respectively.

I am also very happy to welcome the new Danish embassy in Tbilisi! Danish Foreign Minister Jeppe Kofod made this announcement during the meeting with Georgian Foreign Minister Ilia Darchiashvili. The move is part of Denmark's increasing efforts to deepen its ties with eastern European countries. The New Democracy Fund is looking forward to the continued collaboration.
Want to know more?
Sign up to our newsletter to get the newest information from our Regional Offices and activities in the New Democracy Fund. Sign up here.