08 · 06 · 2022
The New Democracy Fund launches new ambitious intervention in Moldova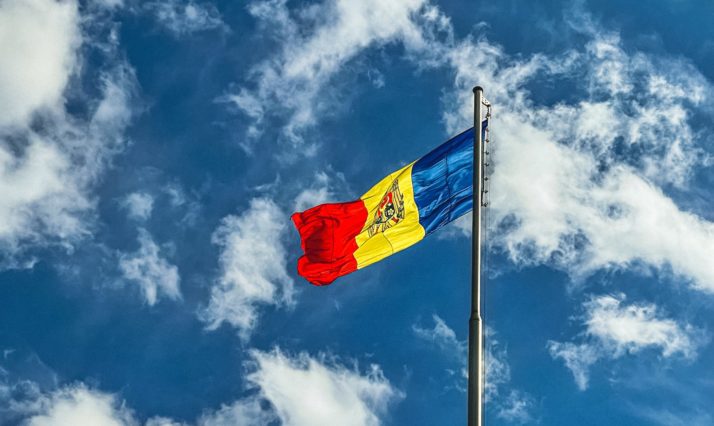 The New Democracy Fund will expand its presence in Moldova with a strengthened support to Moldovan civil society organisations within the areas of youth, media, culture, and labor market, and gender, and initiatives to boost good governance. The ambitious intervention will expand existing efforts in Moldova and introduce a wide range of new initiatives. The New Democracy Fund commits to these efforts from a firm belief that it is more important than ever to support democratic development in Moldova.
The New Democracy Funds intervention in Moldova is initiated in response to the Russian war in Ukraine that has left Moldova in a state of emergency. Since the outbreak of the war, Moldova has welcomed more than 450,000 Ukrainian refugees while high inflation and a strong dependency on Russian oil and gas have exacerbated the risk of an economic crisis. The war has further flared up the risk of an intensified conflict with the unrecognized breakaway state of Transnistria backed by Russian military. Russia has further intensified the information war in Moldova spreading disinformation and false narratives about Ukrainian refugees and the war in Ukraine
In this context, the Moldovan civil society and governmental institutions are in urgent need of support and assistance to improve their capacity and respond to the challenges posed by the war. This assistance is crucial to back up the Moldovan government that prior to the war were taking positive steps towards democratic change and strengthening of civil society. The pro-EU President Maia Sandu was elected president in July 2021 and her government has demonstrated a commendable ambition to reform Moldovan society towards strengthened transparency and democratic governance with anti-corruption, justice reform and an independent and robust media sector as main priorities.
The fight against disinformation
In response to these needs, the New Democracy Fund will implement a wide range of initiatives within the areas of youth, media, culture, labor market and gender. Within the field of media, the fund will strengthen the fight against disinformation, including activities targeting Russian speaking population, awareness campaigns, support to fact-checking initiatives, investigations of disinformation, and improved media and information literacy, and much more. Further, a media-analysis of the humanitarian crisis from a gender perspective will be conducted.
Youth initiatives
Youth initiatives will include training and support to capacity building for Moldovan youth councils and youth organisations to improve their organisational capacity and collaboration at regional and national level and to strengthen their ability to advocate for perspectives of younger generations in Moldova and younger generations of Ukrainian refugees.
Freedom of artistic expression
Within the field of culture, the New Democracy Fund will work with local CSOs and Moldovan cultural professionals with mentorship, study visits to Baltic countries and Denmark, training activities to strengthen organisational systems and strategies on raising capacity of citizen engagement and freedom of artistic expression.
Support to labor unions and employers' organisations
Within the area of labor market, labor unions and employers' organisations will be supported to address the potential destabilization of the labor market following the inflow of refugees from Ukraine. These initiatives will draw on experiences from active labor market measures developed in response to the Syrian refugee crisis building on best practices from The Private Sector for Refugees Initiative.
The New Democracy Fund's Moldovan intervention will be initiated in June 2022 and will extend for one year.
The header photo is from our culture rights event in Moldova.
Photo credit: Mihail Calarașan.