05 · 08 · 2021
Courage and Resistance in Belarus – a photo and graphics exhibition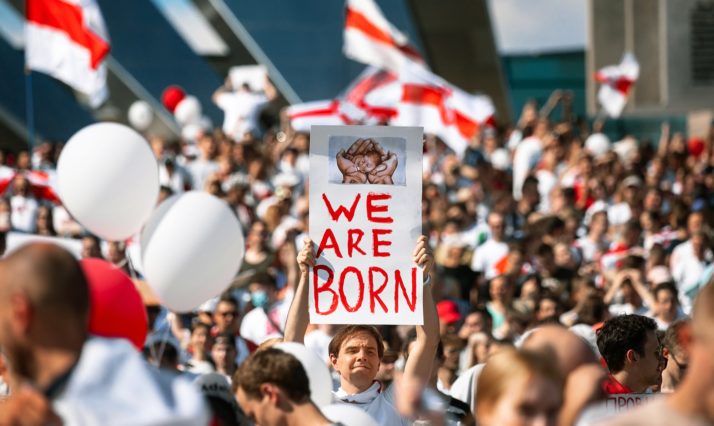 The 9th of August an outdoor photo and graphics exhibition "Courage and Resistance in Belarus" is taking place in Copenhagen marking one year of protests against the regime of Lukashenko in Belarus. The New Democracy Fund has supported the project which is initiated and organized by the association Talaka – Friends of Belarus in Denmark.
It has been a year since the dramatic events of August 2020. The exhibition introduces a timeline of the events in Belarus through the prism of Belarusian photographers and artists. Starting from the elections in August 2020 the exhibition shows the chronology of the events and the struggle of the Belarusian nation towards democracy. It portrays people from different social strata who were unified after decades of silence.
The objective of the project is to show not only the protests for democratic changes in Belarus but also to illustrate the development and the awakening of a national consciousness.
The photographs presented at the exhibition were made by the photographers of TUT.BY – the most popular independent media outlet in Belarus that has been shut down by the authorities in May 2021. The photographers and most of the artists who provided graphics are currently in exile due to their political position.
The opening ceremony will take place on the 9th of August, at 4pm at Kongens Nytorv, where the exhibition can be seen until the 30th of August.
Foto: Dmitry Brushko, TUT.BY
The exhibition