2022
Youth promotion of the "Rules of War" in Denmark and Ukraine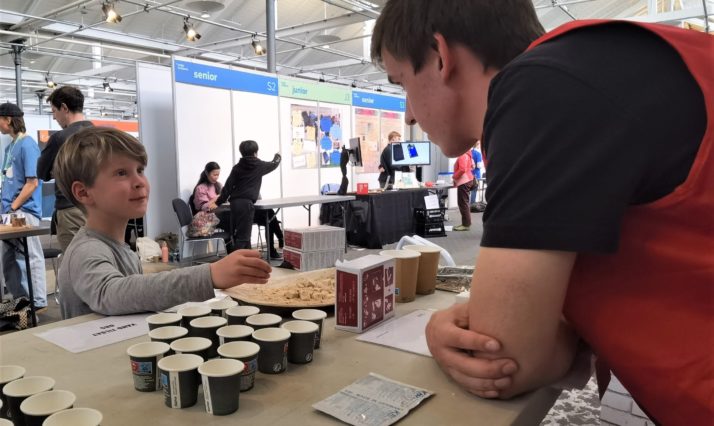 This initiative was supported by The New Democracy Fund through the New Cooperation Fund.
About the project
The project aims to raise awareness about the humanitarian principles and International Humanitarian Law (IHL) through IHL dissemination targeted youth and active citizens in both Ukraine and Denmark.
Educating young people about International Humanitarian Law is critical to developing new informed citizens who can encourage their governments to uphold the laws, limit the impacts of armed conflict and ensure respect of humanitarian principles to protect lives and human dignity. Since the escalation of the conflict, there has been an increased interest in IHL among Danish youth.
Danish youth volunteers will be trained in International Humanitarian Law by IHL specialists and engage in the development of a youth-at-war installation based on virtual reality, and youth-to-youth approaches, forming the basis for national campaigns and dissemination efforts.
Once educated, the youth volunteers will lead the organizing of events and campaigns educating on IHL in the context of Ukraine. This will be done both via physical public dissemination events and the creation of a digital platform which will also be usable for IHL dissemination in other contexts.
Furthermore, a massive online campaign focusing on International Humanitarian Law and basic humanitarian principles will be conducted in Ukraine through the Ukrainian Red Cross Society, linked to the work and awareness raising URCS is already doing as a part of their humanitarian response.
About the organisations
Danish Red Cross (DRC) is part of the Red Cross Red Crescent Movement and works as an auxiliary to the Danish government based on the Red Cross Red Crescent fundamental principles on Humanity, Impartiality, Neutrality, Independence, Voluntary Service, Unity, and Universality. DRC is one of the few Danish organizations that has been present in Ukraine since the outbreak of the conflict in 2014. Since then, DRC has been working closely with Ukrainian Red Cross Society (URCS) to provide basic humanitarian and longer-term assistance.
Ukrainian Red Cross Society (URCS) is the largest national humanitarian organization in Ukraine and has since its establishment in 1918 been assisting vulnerable people affected by disasters, conflicts and socio-economic impact. Today, URCS is active in all regions of the country through the National Committee, 200 regional and local branches with 500 staff and a network of 8000 volunteers and supporting the local population in the fields of humanitarian relief, disaster management, health care, social services, psychosocial support, youth engagement and IHL dissemination.
Danish Red Cross Youth is Denmark's largest humanitarian youth organization with more than 10.000 children and young people participating in our activities. The purpose of The Danish Red Cross Youth is to improve the conditions and daily lives of vulnerable children and young people locally, nationally, and internationally.
Project details
| | |
| --- | --- |
| Country | Ukraine |
| Thematic areas | Youth, Media |
| Funding | New Cooperation Fund |
| Time frame | February – November 2022 |