19 · 10 · 2022
Creating a calm space for internally displaced children through art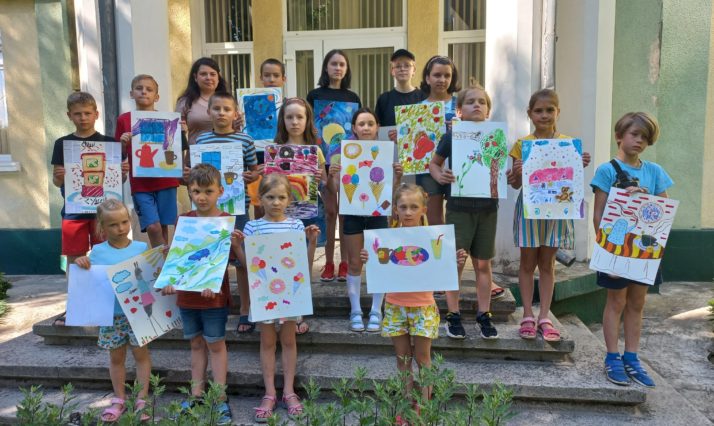 Engaging in art can provide a valuable and supportive space in the insecure times of war.
IZOLYATSIA Platform for Cultural Initiatives initiated a series of art and craft workshops in the beginning of June to support local and internally displaced children and their parents in Ukraine.
"During the hardest times, it's adults' duty to preserve the lives and health of children. Children in Ukraine are suffering from the war and its consequences. Meanwhile, we, the adults, pay attention mostly to their physical health and then to the vulnerable mental system of the child. Constant stress, deep worries, and experiences accumulate and the children's reactions show differently.", Says Natalia Tyshchuk, manager at IZOLYATSIA Platform for Cultural Initiatives.
The workshops were targeted at providing psychological relief, adaptation to current circumstances, integration into new communities, and building new friendships. Seventeen events were organized, in four different towns in the region of Ivano-Frankivsk and 350 children took part in them.
In one of these towns, Kolomyia (Коломия Культурна) the children participated in workshops with different themes from collage and colour composition to painting postcards and flowers. This allowed the children to address their thoughts and worries through art.
See pictures from the art workshops here