12 · 10 · 2022
Youth Council Partnerships: Belarus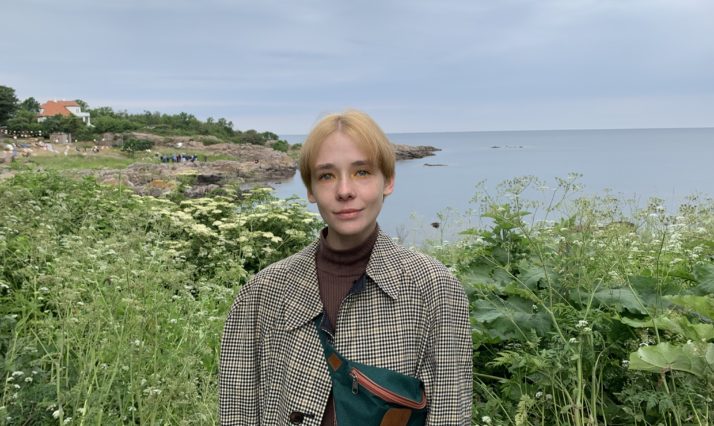 "For us, partnerships with international bodies, institutions, and organisations like the Danish Youth Council are a spark of hope that one day we will be able to build a new country based on the democratic values that we all share. This is a chance for the youth of Belarus to gain all the necessary skills to build their future, to build the future of Europe in their home country and beyond."
Margo is a 21-year-old democracy activist from Belarus. Currently, Margo is living in exile. She fled Belarus in the summer of 2021 when the regime imprisoned many civil society activists and banned the Belarusian National Youth Council (RADA), where Margo is the chairperson. Now, Margo can be sentenced to up to 7 years in prison for her activities.
RADA is a voluntary union of 34 youth associations, created with the purpose of consolidating youth organisations and initiatives in Belarus. RADA operates in the areas of representation, promotion and defending common interests and freedoms of youth organisations and young people of Belarus.
RADA has for several years cooperated with our consortium partner Danish Youth Council which is an active member of RADA's coalition of strategic partners. RADA believes that respect for human rights, freedom, and democracy are the cornerstones of an independent civil society.
"The Belarusian youth sector is currently experiencing the situation of deepest crises: 1348 political prisoners, more than 800 of which are youth, organisations being shut down consistently, youth being forced to leave their own country in fear of political persecution, unable to finish their education or find a job due to their civic activism. All this results in a generation of youth that has lost belief in governmental structures, unable to plan their lives or even just live their lives without the constant fear or pressure on them and their families.", says Margo.
RADA pursues to contribute to the sustainable development of its member organisations through educational programs and collaborative work to build up capabilities and democratic structures. Also, RADA does research work on youth issues, advocates and lobbies for youth rights and participation on national and international levels with an overall goal of strengthening the role of the youth civil society organisations in the political life of Belarus.
"Belarusian youth have been working for over twenty years to build a new Belarus and to co-operate with international partners who also share our dream of freedom, which is why the Danish Youth Council and New Democracy Fund cooperation is not only valuable in a long-term way but also has a historic significance for all of us."
Margo fights for a democratic world, speaks up for democratic values and reminds us that democracy is a privilege, that not everyone has, and something we must work together to change: "Our fight for democracy is your fight as well", she says.