15 · 08 · 2022
Art and solidarity at the Georgian Presidential Palace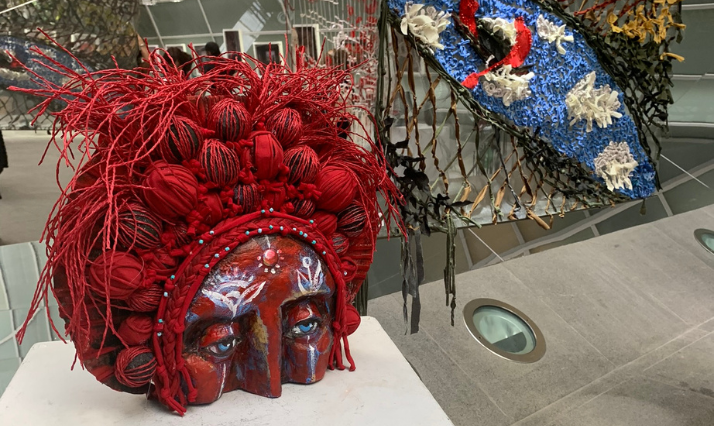 The New Democracy Fund was honoured to support the exhibition "The Fallen Sky" and attend its opening reception at the Orbeliani Palace, The Georgian Presidential Residence in Tbilisi.
"The Fallen Sky" is an exhibition made by female Ukrainian artists, to promote Ukrainian culture, national identity, and to support female voices in art.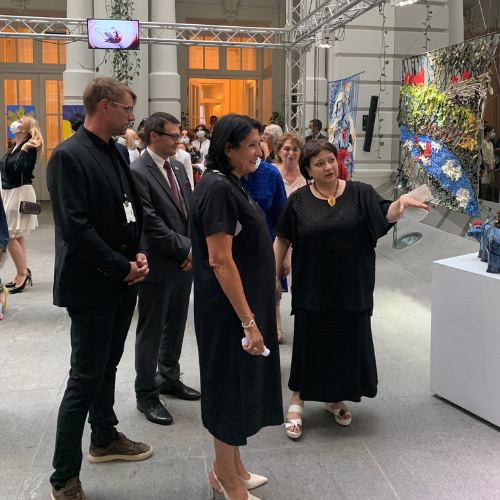 Together with the President of Georgia, Salome Zourabichvili, and the Charge d'Affaires of Ukraine, Andrii Kasianov, our regional Director, Mads Østergaard, was invited to open the exhibition. Amongst other things, he highlighted the importance of bringing attention to the voices of Ukrainian artists, and culture in general, as this is more important than ever.
"Culture and art appeal to people – no matter their background – and tell stories or create images of our daily life. Art can create stories that can spark an inspiration to people to fight for a better world, a more just world. Protecting artists and protecting the rights of artists to work, or the possibility for artists to work is of utmost importance. A strong, vibrant, and independent cultural environment is crucial to sustaining a strong, inclusive, and democratic civil society. I hope this exhibition can serve as a small contribution to preserving Ukrainian cultural life.", Mads Østergaard said.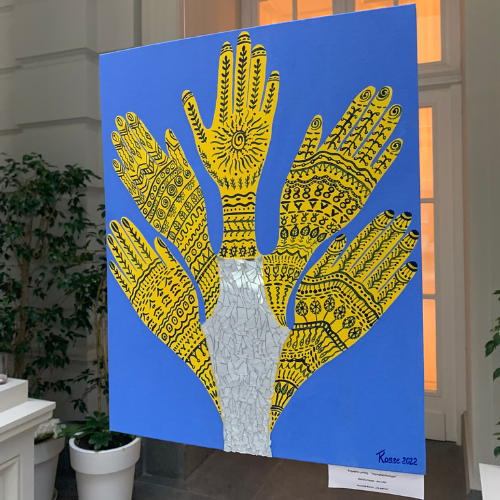 Natalia Kosse, who is one of the artists, explained her gratitude for being a part of this exhibition. "On a personal level, it has been so important for me to have these two months to focus on my art because this helps me process things I have experienced and feelings I have felt. I am also proud to be representing my country, as a female Ukrainian artist. It is so important for me that my art is a contribution to my country and my people and our dreams about peace.", she said.
Another of the artists, Polina Balatsko, explained how it was her great honour to be a part of this exhibition:"For me, it is a great honor to be a part of this exhibition, and it is very important for me in terms of interaction between Georgia and Ukraine. Georgia has manifested tremendous support to us, and it has made an incredible impression on me."
At The New Democracy Fund, we are proud to have been a part of this exhibition and to promote the unity of art and solidarity. We want to thank the Union of Young Theatre artists, The President of Georgia and The Orbeliani Palace for setting the scene for this beautiful exhibition, and of course the artists; Lyubov Dushina, Olga Lysytska, Natalia Kosse, Iryna Vinichenko, Polina Balatsko, Eva Kozharinova, Nika Khvorostenko, and Anastasia Klymenko.
More pictures from the exhibition