25 · 02 · 2022
Increased accessibility to the Rapid Response Fund in response to the Russian war against Ukraine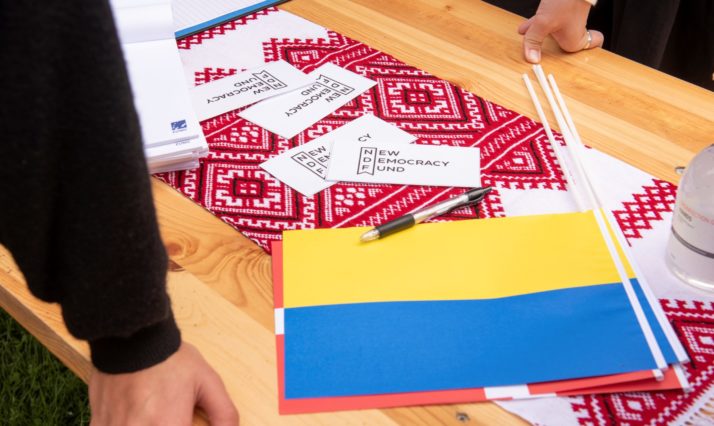 In response to the Russian war against Ukraine the Rapid Response Fund and the DJ Safety Fund have established emergency assistance measures offering fast support to organisations and individuals working in or escaping from Ukraine. Below is an overview of the type of support the respective funds are offering.
The Rapid Response Fund – Ukraine
The Rapid Response Fund offers emergency assistance funds to CSOs or groups under threat or intimidation. In response to the Russian war against Ukraine, the Rapid Response Fund has provided a fast track for applicants engaged in Ukraine. The type of activities/equipment that can be supported are:
Temporary relocation of individuals at immediate risk.
Support to temporarily relocated individuals enabling them to continue their human rights work or studies.
Legal support to individuals and groups facing prosecution concerning their human rights and development work.
Replacement of ICT and assets confiscated or damaged by the authorities.
Other relevant activities identified by the applicant.
The Rapid Response Fund is managed by the New Democracy Fund.
If you are looking for the "classic" Rapid Response Fund, please go here.
Get in touch by writing to: rapidresponse@newdemocracyfund.org.
The DJ Safety Fund for media workers
We also coordinate with the DJ Safety Fund, which provides immediate support for media workers who are victimised as a direct result of their journalistic work. The support is made possible through donations made by members of the Danish Union of Journalists and is used in cases where:
A journalist has been killed or rendered otherwise incapable of sustaining his/her family.
A journalist is in need of immediate protection as a result of a direct threat (relocation, safe houses, evacuation out of the country or region).
Urgent legal or medical assistance is required.
Support is given only in the short-term, and no longer than six months. All cases are verified by IMS – International Media Support and then approved by the Danish Union of Journalists. Kindly note that this support is given in coordination with the Journalists in Distress network. The fund is managed by IMS.
Send an email to ukraine2022@mediasupport.org with details about your situation. Be sure to include links your social media profiles and your journalism.