25 · 10 · 2021
Mads Østergaard is the new Director of The New Democracy Fund's Regional Office in Georgia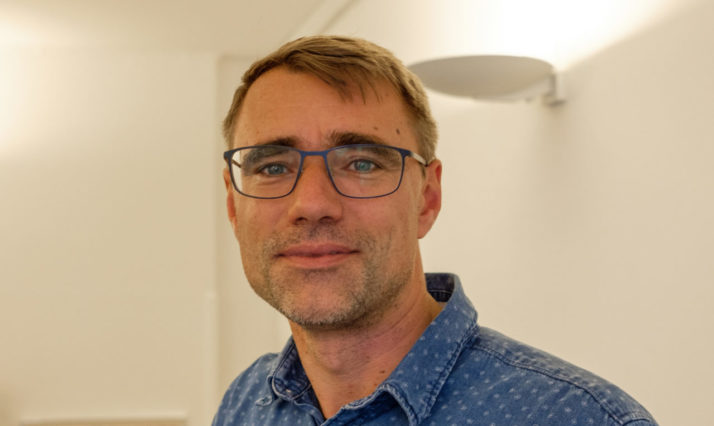 In October 2021, The New Democracy Fund opens a new office in Tbilisi, which will serve as a focal point for the Fund's engagement in Armenia, Azerbaijan, and Georgia. To manage the project, The New Democracy Fund have hired Mads Østergaard. Mads Østergaard has extensive experience working in the region through his many years of employment at the Danish Red Cross.
Georgia is an important centre for The New Democracy Fund, which is why one of the Fund's two new regional offices is placed in the capital Tbilisi. The second office will be set up in November in Lithuania (in Vilnius) to cover Belarus, Moldova, and Ukraine, as well as the Baltic States.
The office in Tbilisi will be run by Mads Østergaard, who is more than familiar with the Eastern Neighborhood Countries. With almost ten years of experience from the Danish Red Cross, where he has been stationed in Ukraine, Belarus, and Georgia, Mads Østergaard joins The New Democracy Fund with passion, knowledge, and familiarity with his new area of residence.
Anthropologist with a penchant for Eastern Europe
Mads Østergaard has an education in anthropology from Aarhus University with a bachelor's degree in i.a. Russian. His interest in Eastern Europe started at a early age. As a child, he always sided with the Soviet Union at the Olympics and other major sporting events shown on television. When he was old enough, he put on his backpack and headed for Russia. Here, a fascination with the culture and people of the old Soviet Union states started to blossom. It became the starting point when Mads Østergaard began his career.
Since 2009, Mads Østergaard has been working professionally with and within Eastern Europe. Most of the years through Danish Red Cross. He served as the Country Coordinator in Ukraine during the turbulent years from 2014-2017 through the annexation of Crimea and the Maidan Revolution. Here followed three years in Tbilisi, where he covered the entire South Caucasus region.
Most recently, Mads Østergaard has been a delegate for the Danish Red Cross in Ethiopia, but the old fondness for Eastern Europe has sent him back to Georgia in a new position as the Director of The New Democracy Fund's Regional Office in Georgia.
Network and partnerships
An important task await Mads in Tbilisi. Among other things, he will help to ensure awareness of The New Democracy Fund's work to strengthen civil society organisations and with promoting democratic development. He will also further develop the Fund's activities in the region. This will be done by building new and strengthen existing networks and partnerships across civil society organisations in Denmark and Georgia, Armenia, and Azerbaijan. It will be a known portfolio for Mads Østergaard, who has extensive experience with capacity building, networking, and generally strengthening synergies and cohesion between civil society organisations.
Mads Østergaard on his new position as Director of The New Democracy Fund's Regional Office in Georgia:
"I hope that through our presence, we can help strengthen dialogue both locally, nationally, and internationally, and thereby reach even more people across communities and organisations in the South Caucasus. Hopefully, we can help local actors recognise that they are not alone in their efforts for a more active and free civil society."
Mads Østergaard will open the office in Tbilisi at the end of October 2021.
---
About the The New Democracy Fund
The New Democracy Fund works to promote democratic development and strengthen new and existing civil society partnerships between Denmark and The Eastern Neighborhood countries, which include Armenia, Azerbaijan, Belarus, Georgia, Moldova, and Ukraine.
The Fund operates within six thematic focus areas: labour market organisation, culture, climate, gender, media, and youth.
The consortium behind the fund consists of:
The New Democracy Fund has been established as part of the Neighbourhood Programme under the Ministry of Foreign Affairs of Denmark.
In Autumn 2021, The New Democracy Fund will open two regional offices in Lithuania (Vilnius) and Georgia (Tbilisi).
Read more at: www.newdemocracyfund.org